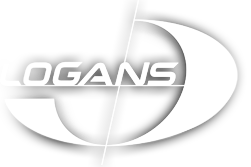 With over twenty years of experience in the field of In-Mould Labels(IML) Logans are a market leader able to offer a rare level of technical expertise and professional care.

Prevent commonly seen IML problems from arising on your label project by working with the proven IML specialist Logans. You will receive the benefits of an ISO certified IML process, appraisal of design, pre-production checking, advise on film selections and the highest quality IML products fit for your intended purpose.

Phone: +64 6 867 1214
Fax: +64 6 867 1225
email: logans@loganprint.com
Address:
Logan Print Ltd
267 Grey Street
Gisborne 4010
New Zealand

The Gisborne Region - Gisbornenz.com

The city of Gisborne is located on the unspoiled East Coast of New Zealand, a one hour flight from Auckland or Wellington.

Gisborne is renowned for its golden beaches, vineyards, fishing, surfing and high sunshine hours it is a popular destination for summer visitors. It is the first city on the world to greet the sun each day and has historical significance as the original meeting place between Maori and Europeans in 1769.
Within the city boundaries natural features include rivers, walkways, parks and beaches. The surrounding region includes fertile growing plains for vineyards and horticulture, hill country farming, native bush parks, pristine rivers and natural lakes, with the Pacific Ocean as a constant neighbour.
The Maori name for the district is Tairawhiti "The coast upon which the sun shines across the water"