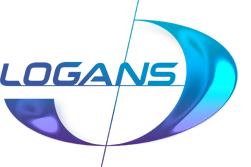 FAQ
Just call +64 6 867 1214 if you have a question.
What are the advantages of in-mould labels to brand owners?
Brand owners are increasingly requesting in-mould labelled containers because offset printing enables them to have more sophisticated designs with excellent reproduction of photographic images, fine screens and compliant barcodes. The in-mould labelled container also offers advantages such as permanently branding the container with a label impervious to the effects of moisture and with a container that is fully recyclable for consumers.
How does in-mould labelling impact on moulders?
Moulders who need to provide superior decoration of their containers use in-mould labels to achieve this quality requirement. It enables moulders to produce a finished container in a single operation, with the flexibility of changing the flavour by simplyswapping the labels in the magazine. For best results moulders work closely with their printer on the label specifications, such as dimensions, cutting tolerances, film type, conditions etc. This partnership approach is important to have the moulding operation operate efficiently with low scrap rates.
Why are in-mould labels produced by specialist in-mould label printers, not general or packaging printers?
For in-mould labels to be successful they must work predictably with the robotics, heat and pressures during the moulding process. The inks and film must adhere permanently through a range of filling, storage and selling conditions, such as hot, cold, moist, frozen, etc. All of these requirements must be achieved using only food safe materials and with strict hygiene levels so it takes a very specialised approach to develop the equipment, materials, conditions and knowledge to be successful. General commercial printers have general purpose premises, equipment and operate with a wider variety of conditions.
Why are sheet-fed offset printed in-mould labels more prevalent than others like UV flexo or gravure?
Sheet-fed offset in-mould labels can be printed with low odour, mineral-free oxidative dryings inks and water-based coating approved for food applications. While this is a more difficult method the finished labels are very stable, they are consistent in moulding systems and less prone to problems like unstable ink, static and strong odour. Offset is preferred when excellent reproduction of photographic images and half tones screens is required.
Are there any special handling and storage requirements for in-mould label buyers to be aware of?
In-mould labels produced under optimum conditions are delivered with inherent physical properties that enable successful handling and application in the moulding process. Unfavourable climatic conditions can impact on in-mould labels so moulders should seek advise from their supplier on good storage and handling practices to ensure these properties are maintained.